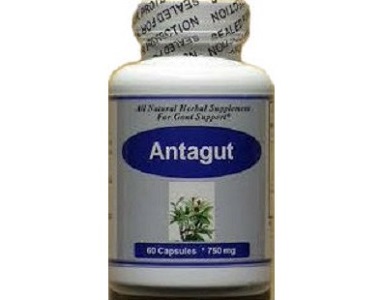 Gout
Updated November, 2023
---
Fuma Natural Antagut Review
---
Manufacturer's Claim
This product claims to be a dietary supplement that may assist with the balance and healthy metabolism of uric acid, this may reduce the formation of crystals that cause gout providing you with a balanced body that is then able to remove the existing uric acid crystals. This product also claims to be beneficial for healthy joints. This is a product review for Fuma Natural Antagut that will inform you about the facts of this product, enabling you to make the right choice when purchasing a supplement that helps with the uric acid build-up that causes gout.
Formula
Morinda
Eclipta
Alisma
Prunella
Morinda assists with the reduction of pain in the back and knees. Elipa is beneficial for liver problems and is also used as an anti-inflammatory. Alisma helps the bladder and spleen and also the stomach by increasing the production of urine. Prunella assists with the reduction of swelling. Berberine helps with the treatment of diabetes and also helps support healthy blood sugar levels.
Instructions
The manufacturer suggests that you should use this product as a dietary supplement. It is advised to take three capsules twice a day or alternatively as instructed by a healthcare professional. It is not clear whether or not these capsules need to be taken with meals.
Possible Side Effects
There does not seem to be any listed side effects on the manufacturer's website however, research has found that it may cause indigestion if you take too many tablets at once. It is also advised that this product should be kept away from children.
Cost
This product can be purchased online directly from the manufacturer at $19.50 for a bottle that should contain 60 capsules. Unfortunately, there seem to be no discounts available.
Guarantee
The manufacturer offers a full money back guarantee within 90 days of purchase, however, there is no refund for more than one opened container, you are required to provide proof of purchase when requesting a refund. There is, unfortunately, no refund available for the shipping and handling costs. It is rather concerning that there seem to be no customer reviews available for this product on the manufacturer's website.
Fuma Natural Antagut Review – The Bottom Line
It is pleasing that this product does have a money back guarantee available however, it is unfortunate that the manufacturer will only refund one opened bottle. This may be inconvenient should you only realize that this product is not effective after using it for some time. This product does seem to have some good ingredients that may be beneficial for relieving gout and gout-related symptoms. There are other alternative products that are available from leading brands that have proven to be effective in the treatment of gout that you should consider as these products have various trustworthy customer reviews.
Reviewed & delivered by our panel of experts at Reviewy.