---
Approved Science Review
---
Why Choose Natural Health Supplements?
Dietary supplements have become increasingly popular in recent years, with the majority of adults in the United States taking one or more supplements on a regular basis. You have most likely heard the buzz words such as amino acids, vitamins, minerals, enzymes, and more. But why supplements? Are they necessary? With such busy lifestyles that so many of us lead, oftentimes we are unable to acquire the recommended daily nutrients that come along with eating nutrient dense foods. Or possibly, you are looking to cure an ailment that you are experiencing without wanting to take prescription drugs or over-the-counter medications. Dietary supplements can certainly serve as a safe and alternative way to get adequate amounts of essential nutrients, as well as help to alleviate aches, pains, or certain conditions. All products that are considered supplements must contain a supplement facts label to clearly detail the active ingredients, other added ingredients (which are inactive), fillers, contents, and the recommended serving size so that you are completely aware of what you are consuming. Research has shown that various dietary supplements are both effective and beneficial to overall health. In regards to taking supplements to fill the gaps where our nutritional intake does not meet the recommended dosage of certain vitamins, taking supplements can be wildly effective in preventing insufficiencies that may lead to chronic conditions.
Another reason to turn to supplements? It is an all-natural approach to your health. While some companies do not produce products with entirely natural ingredients, manufacturers such as Approved Science offer only the highest quality natural ingredients based on scientific research and development.
About Approved Science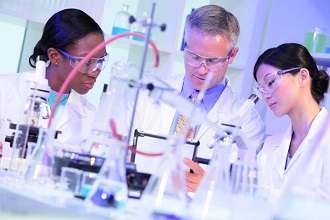 Approved Science is a company that has a deep passion for quality products and effectiveness. The team at Approved Science is composed of renowned, distinguished, and respected experts. The company is filled with cross-discipline professionals, including nutritionists, medical researchers, and scientists—providing a well-rounded group of individuals creating, testing, and delivering quality supplements to consumers. Approved Science has one mission: to be the number one resource to provide consumers the absolute best nutritional health supplements that are innovative and scientifically-driven.
This company produces supplements that are formulated to do the following: enhance your health naturally, reach personal health goals, nourish vitamin deficiencies, boost energy and vitality, and balance natural support systems. Even better, Approved Science offers transparent checklists for quality assurance and quality control, as well as thorough research and development of their products. To be stamped with the seal of approval from Approved Science, each product must meet the following criteria:
Contain high-quality natural ingredients based on scientific research and development.
Contain adequate dosage and potency based on clinical studies.
Abide by and comply with quality assurance/control standards (cGMP certified, FDA registered and US Pharmacopeia adherence).
Monitored and tested by third-party organizations.
Be pesticide and contaminant free.
Approved Science fully discloses and provides quality information to consumers—in addition to overviewing specific products you are interested in purchasing, they provide a comprehensive review of several other available treatments for various ailments. This not only helps consumers learn about which products are available, but which ones are most effective for specific health concerns. Approved Science allows individuals to provide personal reviews on their products, allowing consumers to carefully read through and make informed decisions about their purchase.
Why Choose Approved Science?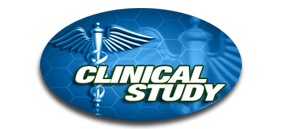 Approved Science takes a comprehensive approach to both treating and preventing various symptoms. So many companies only focus on one aspect with their supplements, treating symptoms, whereas Approved Science helps to alleviate symptoms, attack the root of the problem, as well as manage further issues by ensuring the body's defense mechanisms are elevated. This company takes ample amount of caution and research to ensure the proper ingredients, dosage, and potency to all of their products—truly living to their claim of being the ultimate healthcare resource. More than 20 years of research has led to the safety and efficacy of all ingredients used by this company, through an ample amount of clinical studies. Approved Science's products each contain a unique blend of ingredients that have been hand-picked by leading medical experts to provide total healthcare solutions.
Approved Science takes several steps to producing successful ingredients:
The team of experts at Approved Science research and conduct clinical studies of each ingredient. Having such a variety of experts across disciplines is essential to choosing the right ingredients.
To maximize quality nourishment, each ingredient is carefully reviewed to ensure the claimed benefits.
In an FDA-registered and cGMP-certified facility, products are formulated based on a thorough research and review process. At every point during the development phase, experts make sure only the best ingredients are being used.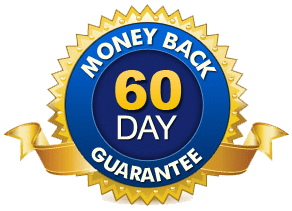 Approved Science is so confident in their products that they provide a 100% money-back guarantee. It is always reassuring to know that the manufacturer is so confident in their products that you are able to purchase with confidence. The benefits of choosing Approved Science are endless. This company produces top quality products with extensively researched ingredients, includes scientific formulas that target effective ingredients for results in their products, offers a 100% money-back guarantee on purchases, staff a dedicated team of customer service representatives and health experts to help you along your journey of health, and offers money-saving bundles when purchasing several bottles of supplements.
What Are Some of the Products?
Approved Science has a large variety of dietary health supplements for purchase. Top sellers include Anxietex, Athletol, Candidar, Caralluma MD, CLA MD, Colonax, Green Coffee MD, Goutprin, Garcinia MD, Fungix, Forskolin MD, and Constilex. All products are available directly on the manufacturer's site for purchase. Approved Science generously offers discounted rates on bulk orders of their supplements and state the recommended amount to purchase during checkout. Not many companies provide such guidance during the purchasing process, which certainly makes Approved Science unique and incredibly helpful.
Approved Science Guarantee
When searching for brands and companies to purchase products through, it is always assuring to know that they offer some sort of guarantee on their products. Approved Science does just that—they are so confident in the effectiveness of their products, that they offer a 100% money-back guarantee. If for any reason you are not satisfied with your order, you are able to return the product within 60 days (both used and unused bottles) for a full refund (excluding shipping and handling).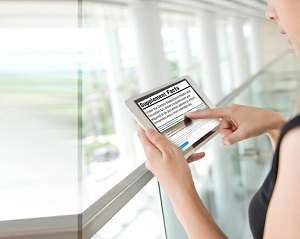 Approved Science stands behind their formulas, making the purchasing decision that much easier for consumers. While exploring products on their website, we were impressed with the amount of information Approved Science provides for each product and how easy it was to order their products online. It is not so common to have such much transparency with nutritional health products, we appreciate that these guys do. This company details the ingredients, how the product works, why the key ingredients have been carefully selected, benefits of taking the supplement, and even how it compares to other competitor's products. Each and every product comes with a guarantee, making it a simplistic decision to try the product without worries.
Approved Science Review Conclusion
Choosing the right manufacturer to purchase dietary nutritional supplements from can often be a tedious and burdensome decision. So many companies do not live up to their standards with ingredient potency, quality, and strength—a key factor in effective products. With Approved Science, each innovative product has been developed and researched by a team of medical researchers and nutritionists. Diligent in their quality standards, Approved Science's high-quality products will improve nutrition and health, as well as enhance your quality of life. If you are looking for a supplement to cure an ailment, fill a nutritional gap, or prevent future symptoms from occurring, this company offers an extensive amount of products to choose from. Approved Science takes 4 main steps to ensure they are producing the best results for consumers: research, review, develop, and guarantee. Each ingredient is carefully researched through clinical studies by renowned experts, reviewed to ensure maximum benefits, developed in an FDA-registered and cGMP-certified facility, and guaranteed to provide results—or your money back. This company is incredibly transparent on their website about their products and the meticulous steps they take to ensure quality. They also provide testimonials and reviews about their products from real consumers, which is always helpful when making a purchasing decision. If you are looking for a well trusted, high-quality company for supplements, Approved Science is certainly a contender. We are impressed with the intricate amount of research and testing—particularly the clinical studies that Approved Science undergoes prior to releasing products to consumers. If you are not satisfied for any reason with your purchase, you are able to return the used and unused portion back to Approved Science for a full refund. It is assuring to know that a company is so confident in their product that they will issue a full refund, with no questions asked. When it comes to supplements, we highly recommend choosing Approved Science.
Reviewed & delivered by our panel of experts at Reviewy.